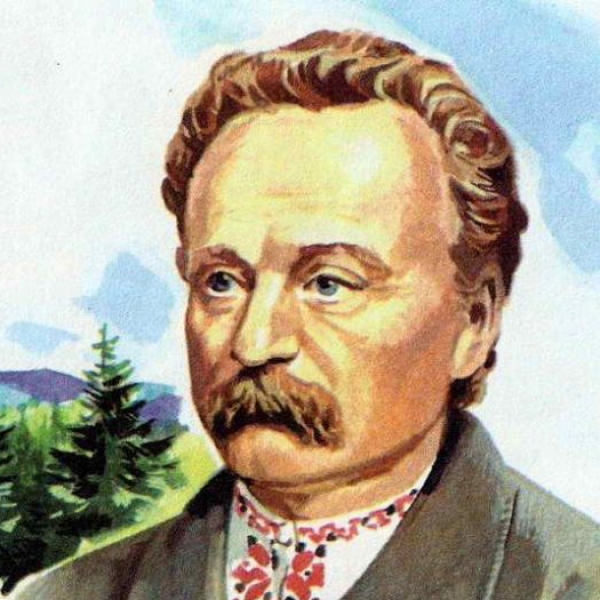 Ivan Franko (1856 - 1916) – Ukrainian writer, poet, publicist, translator, public and political figure.
He is the author of about 4000 literary, nonfiction and scientific works. The most famous of these are «Kameniari» (groundbreakers) (1878), the poem «Moses» (1905), the stories «Boryslav Laughs» (1881), «Zakhar Berkut» (1883), the drama «Stolen Happiness» (1893), a fairy tale «Mykyta the Fox» (1890).
During his lifetime, several collections of poetry were published: Z vershyn i nyzyn (From the Heights and the Depths, 1887), Ziviale lystia (Withered Leaves, 1896), Mii izmarahd (My Emerald, 1897), Iz dniv zhurby (From the Days of Sorrow, 1900), and collections of short stories: Halytski obrazky (Galician Pictures, 1885), «V poti chola (In the Sweat of the Brow, 1890).
Much of the writer's creative heritage is made up of scientific works. I. Franko was a member of many editorial boards of magazines, including «Druh», «Dzvin» (1878), «Narod» (1890–1895) and others.
He took an active part in social and political life. Franko co-founded the Ruthenian-Ukrainian Radical party and drew up its program.
Franko became closely associated with the Shevchenko Scientific Society, headed the philological section and ethnographic commission. Franko was buried at the Lychakivskiy Cemetery in Lviv.