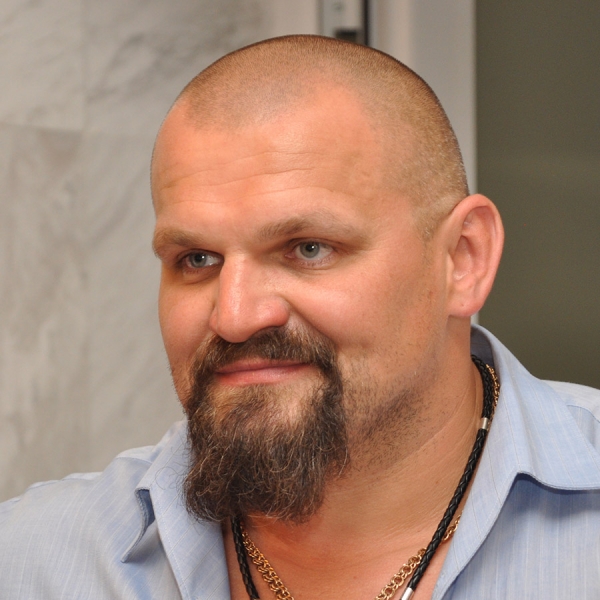 Ukrainian former strongman competitor. Ukraine's Strongest Man (2000, 2001, 2002, 2003, 2005), World Champion and winner of the World's Strongest Man (2004), Honored Master of Sports of Ukraine.
Born April 22, 1974, in Ivano-Frankivsk. He studied at the Ivano-Frankivsk Secondary School №4, then at the Physical Training College in Ivano-Frankivsk. After training for 2 years he served in the army.
Among his athletic achievements, he won the title of Master of Sports (1995), and in 1998 Master of Sports of the international class, twice was recognized as the «Most Powerful Man on the Planet» (in 2004 and 2007). He has been listed several times in the Guinness Book of Records.
He set records by doing various power tricks - hauled five tram wagons weighing more than 100 tons, was setting huge ice cubes, weighing 150 kg each.
In addition to sports, he enjoys motorcycle riding.
Married and has two sons.